Alliance Institute (AI) is determined to ensure marginalized communities across the Gulf Coast of the United States are prepared to confront climate impacts. The United Nations held its High Level Political Forum on Sustainable Development from July 10 – July 19 2017. Stephen Bradberry, Executive Director of AI and RFK Human Rights Laureate, was on hand to discuss the 2030 Sustainable Development Goals from the perspective of US Gulf Coast Communities.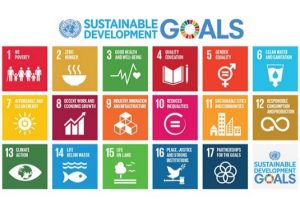 He met with representatives from the American Sustainable Business Council and the Global Business Alliance (GBA for 2030), which includes the Global Compact, and is housed at the International Chamber of Commerce to discuss ways in which the Gulf Coast can develop resources and exchange information with locations in similar situations across the globe.
Known as the "Energy Coast," the American side of the Gulf of Mexico is deeply affected by the convergence of sea level rise, climate variables, and the need for sustainable growth.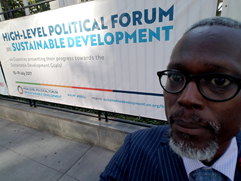 Natural and man-made disasters from Hurricane Katrina to BP's oil disaster have made "climate refugees" of numerous coastal residents such as those from Isle De Jean.
A National Geographic article entitled "Sea Level Rise Will Flood Hundreds of Cities in the Near Future" stated unequivocally that more than 90 coastal communities in the U.S. are currently "battling chronic flooding, meaning the kind of flooding that's so unmanageable it prompts people to move away.  That number is expected to roughly double to more than 170 communities in less than 20 years."  The article is available here: http://news.nationalgeographic.com/2017/07/sea-level-rise-flood-global-warming-science/)