Africatown: Survival and Regeneration
The Africatown Connections Blueway, along 10 miles of the Chickasaw Creek ending at Africatown USA State Park in Prichard, Alabama, is being developed as a cultural and recreational treasure. The first phase of the project is completed: identifying the 15 sites that will form the Blueway. There are plans for a visitor center, a tech center, water- based activities and two museums, one of which would highlight Benin, its contributions, traditions, and society. Beyond tourism, the Alliance Institute hopes to establish strong commercial and cultural ties between Benin and Africatown.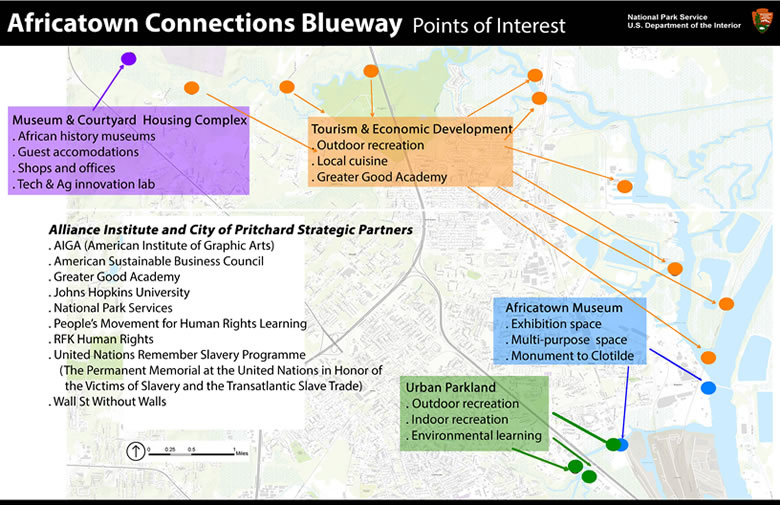 In 2018, the sunken slave ship Clotilda was discovered in the Bay of Mobile, Alabama, described and pictured in a National Geographic magazine. Its last journey carried hostages from what is now Benin to this southern port in the midst of the American Civil War.  By the late 1860's, these Benin refugees had come together to found the free Africatown settlement where they spoke Yoruba and kept their native customs for decades. Africatown is now recognized as a historical monument. 
On a warm July evening at the Maison 10 gallery in New York, a diverse group of supporters celebrated the newly announced collaboration between the Alliance Institute and National Geographic around Africatown Connections on the Blueway — and the discovery of the Clotilda.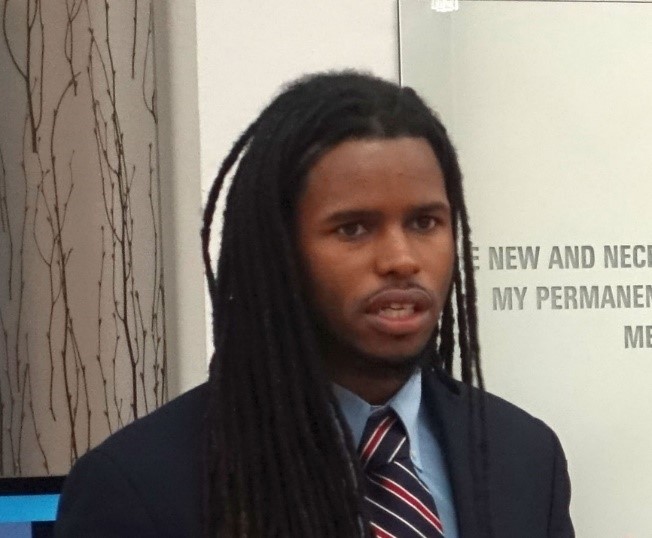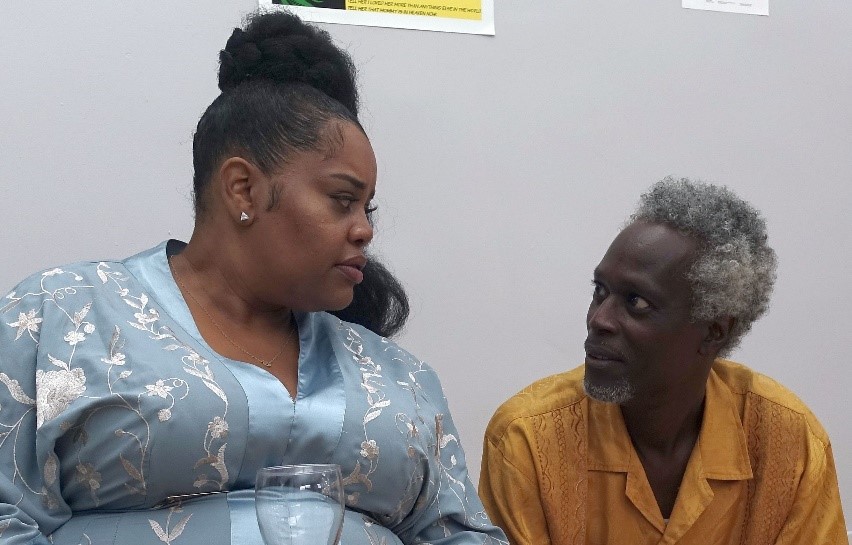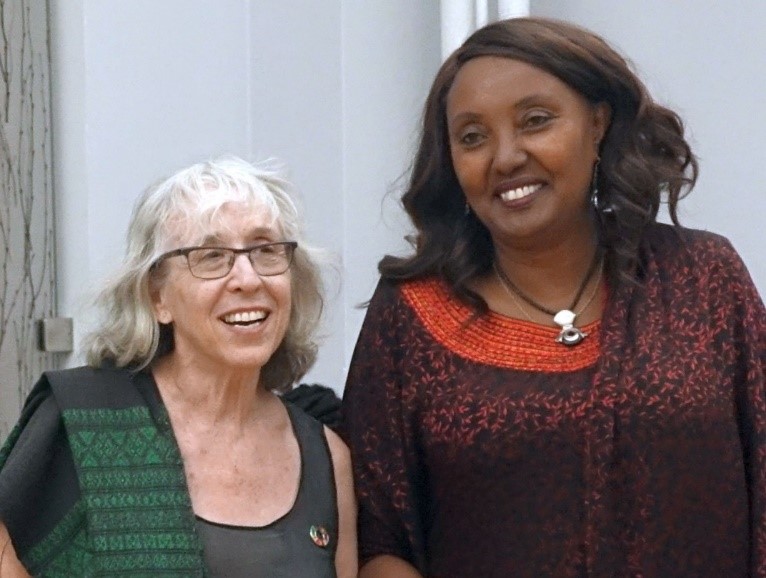 Ms. Myrina Amoussouga, Counsul General of Benin, represented her country at the celebration:
The Government of Benin welcomes this initiative to write a new history of trade based on human dignity between Africa and America and invites you to also celebrate the spiritual memory of its sons who left without return….
The last slave ship Clotilda with 110 slaves on board was one of the few to connect Benin directly to America without passing through the island of Gorée in Senegal, and as a promise, brings us together this evening, 159 years later.
It is therefore with emotion that I join you in celebrating the collaboration of the Alliance Institute and National Geographic on this Africatown project to rewrite a more pleasant trade history between America and Africa.