Africatown Connections Blueway Coalition Hosts Train the Trainers for Aerial Mapping in the Plateau Community of Mobile, Alabama (commonly known as Historic Africatown).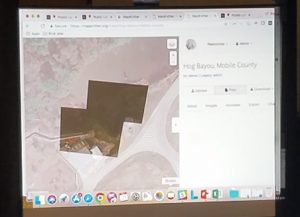 An EPA grant allowed the Mobile Environmental Justice Action Coalition (MEJAC) to provide an aerial mapping workshop through Public Lab. The purpose was to engage stakeholders in mapping out the Chicasaw Creek Blueway which connects Historic Africatown to Africatown State Park in Prichard Alabama.
In addition to coalition partners, local teachers, community members, and students from Oberlin College participated in the training. The goal is to host another mapping event during Africatown's annual kite festival in March 2018.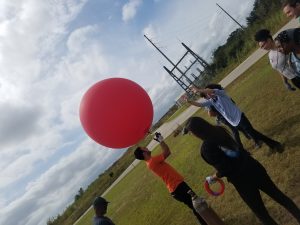 Public Lab is a community organization that teaches how to investigate environmental concerns. Using inexpensive do-it-yourself techniques, Public Lab seeks to change how people see the world in environmental, social, and political terms.
The event occurred Oct 21, 2017